Sotogrande Polo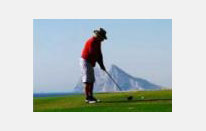 Sotogrande Polo goes from strength to strength in Sotogrande as the reputation of the Santa Maria Polo Club grows. There are now ten polo grounds spread over three sites and it is the home of many tournaments including the Copa de Oro which runs in August. The climatic conditions allow play throughout the year which makes it unique within Europe.
Playing polo in Sotogrande Polo is open to everyone, there are horses to hire, a polo school and special grounds for stick and ball. People bringing their own horses can rent stables, bedding and fodder.
The club house overlooking the main playing fields is an excellent venue to watch some excellent matches.
Though many of us may not afford to play polo, watching is free. And there's nowhere better to see a game than the famous Rio grounds, dubbed the 'Wimbledon of polo pitches'.
Protected by mature trees these pitches are renowned as the best in the world. This is partly due to their location: flanked on various sides by a tropical nursery, the Rio Guadiaro river (from which the grounds take their name), and vistas of blue skies, sun and distant mountains.
Polo is a remarkably ancient sport, having originated in Persia in the sixth century BC. As for the polo ponies - so called because at one time none of them were allowed to be taller than 14 hands, two inches - most are imported from Argentina and Uruguay, where they know how to breed them best for flexibility and swiftness.
Players come from all over Europe to play throughout the year in Andalucía's matchless climate. August is the peak season, with as many as ten games daily during the month on the five pitches. So intensive is the sport that each rider needs to stable between 7-10 horses to allow for a fresh change of four horses per game.
There are Polo Academies available where peorple can learn to play the game and even buy ponies.
Matching attractions to the challenge are Sotogrande other polo fields. Three new fields are in use, and training takes place here. The mounts are pedigree animals from Argentina, Uruguay and England. Mounted or merely spectating, this is an unbeatable way to experience the thrill unexplored in a dictionary definition.